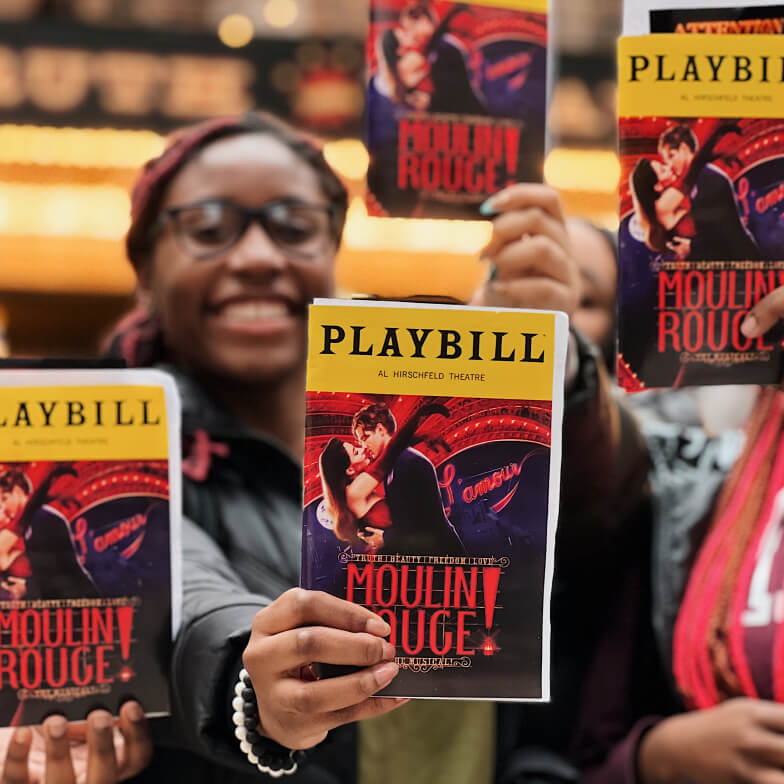 Mission / Our Goal
Broadway Bridges®' goal is straightforward: Give every New York City public high school student the chance to see a Broadway show before graduation. By providing the opportunity for schools to purchase Broadway tickets at $10 each, we look to remove the barriers of entry into the world of Broadway.
Apply to Broadway Bridges
Working Together
Through our partnerships with the New York City Department of Education, the United Federation of Teachers, the New York City Council, and the Mayor's Office of Media and Entertainment, we are able to support arts programming already happening in our public schools and provide an access point for tenth grade students to experience the magic of Broadway.
Support Broadway Bridges®
We welcome all tax-deductible contributions to The Broadway League Foundation in support of Broadway Bridges®.
Donate Now